The Project is to raise a statue of Strathroy's native son, Arthur Currie. It will form a focus for the public meeting areas of Strathroy, be a reminder of how a simple farm lad rose to become the commander of Canada's WW1 forces and a leading educator, and be an inspiration to Canadians.

The life-sized bronze statue costs in excess of $100,000. Additional money is needed to prepare and put in place a suitable base and groundwork. A place to register the donors names is also needed. The Town of Strathroy Caradoc has approved the project and the statue will remain the property of the town.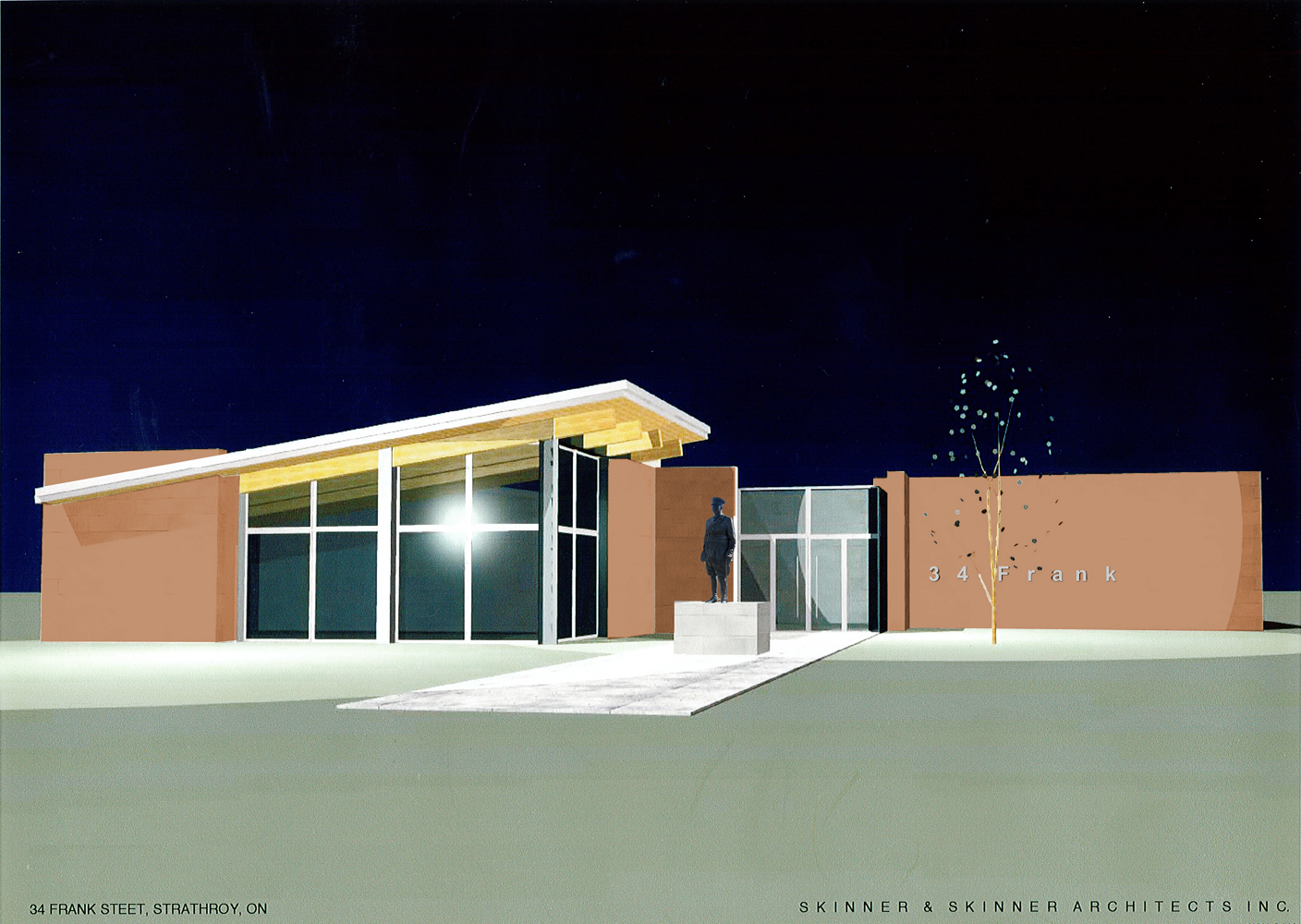 Architech's rendering with the statue in place at the library and museum facility at
34 Frank Street Strathroy Ontario
We're almost half way there!
Click here to see what we've been up to!
Click here to go to our Donation page.